[single_product_video_button]
ঢাকার বাহীরের অর্ডারের ক্ষেত্রে ৩০০ টাকা 01888 719 119 বিকাশ মার্চেন্ট নাম্বারে Make Payment করে অর্ডার নিশ্চিত করুন ।অন্যথায় অর্ডার ক্যান্সেল হয়ে যাবে ।
Jisulife Official Store In Bangladesh . Buy Fa21 Mini Fan With 6 Months Replacement Warranty 
JISULIFE Fa21 Mini Portable Handheld Mini USB Fan 2000mAh -6 Months Replacement Warranty 
JISULIFE Fa21 Main Features : 
A little fan that brings a big coolness.

 Trendy Morandi Color: A small item can save your summer and striking enough.

 Innovative Style: The newest designed blades bring you a more comfortable cool experience.

Durable Brushless Motor: Stronger airflow and longer running time.

 Lightweight & Portable: Easy to take and fit into any pocket or backpack.

 Quick Charge: Type-C fast charging interface can be fully charged in 2~3 hours.

 Summer Essentials: Perfect partner of cool and worryfree summer.

Trendy Marandi Color :  Create Your Own Summer Vibe  JISULIFE newest handheld fan is coming up with trendy Marandi color, which makes it elegant and special. Savor your summer with JISULIFE handheld fan, an small item which can greatly improve your cooling experience in summer. Perfect choice for outdoor/travel/commute/party.
3 Wind Speed Gears:  JISULIFE handheld fan supports 3 wind speeds adjustment easily by 1 button. Speed 1 is light wind for about 10 hours, Speed 2 is soft wind for 7 hours, and Speed 3 is strong wind for 3 hours.
 Rechargeable Battery :  With a built-in durable battery, can be easily recharged through a socket/laptop/power bank or any other device that has a USB port. Just 2 hours will get fully charged. (NOTE: Quick charge needs to be meet 5V/2A current.)
 Perfect Size for Outdoor  :  Weighing only 4.66 ounces and measuring only 7.67*3.62*1.35 inches, it can easily fit in a small bag, which makes it easy to carry to keep you cool outdoor.
 Convenient to Use: JISULIFE Handheld fan adopts 1-click design. Short press the button, cycle switch to different (Light/Soft/Strong) speed gears, long press for 3s you can shut down directly. When the hand fan is charging, the LED indicator light will flash slowly; fully charged, the light will stay on. Once the battery is lower than 10%, the light will flash rapidly; if the indicator light flashes quickly 3 times, meaning the battery is too low to start.
JISULIFE Fa21 Specifications  : 
Brand : Jisulife
Model : Jisuife fa21
Battery : 2000Mah
Input : Type-C

Length: 7.67 inches

Width: 3.62 inches

Height: 1.35 inches

Weight: 4.66 oz
Packaging Details :
1X Jisulife Fa27
1X Type-C Cable
1X Manuals
Jisulife Official Store In Bangladesh : Buy Jisulife Authorized Products From Gadgetz.com.bd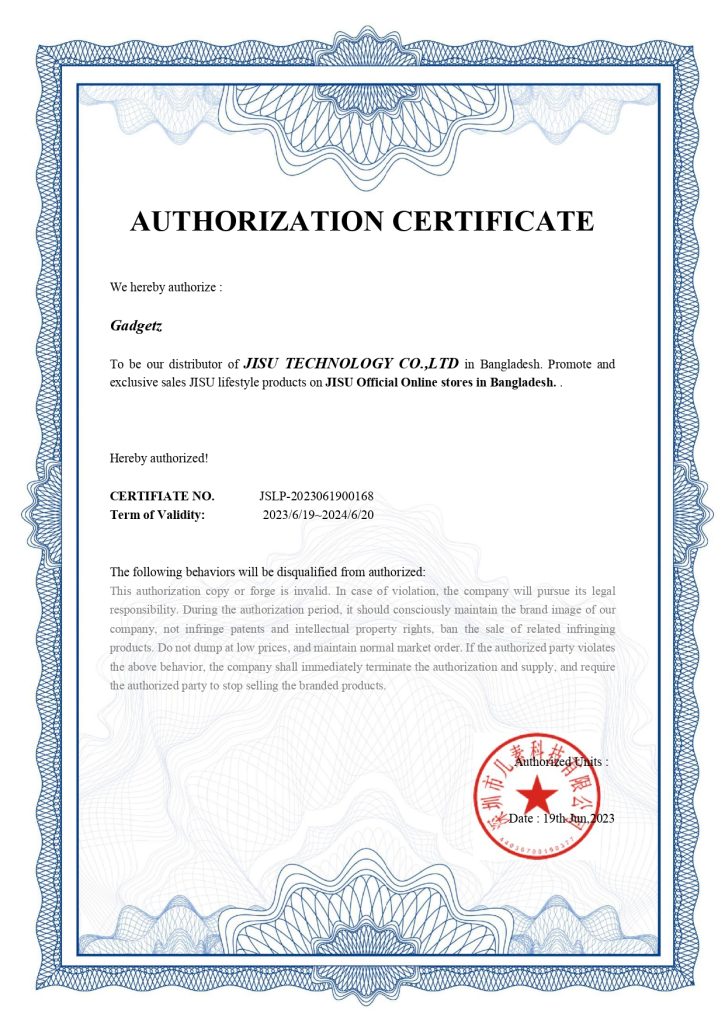 | | |
| --- | --- |
| Brand | JISULIFE |
| Color | Brown, Pink |


Vestibulum curae torquent diam diam commodo parturient penatibus nunc dui adipiscing convallis bulum parturient suspendisse parturient a.Parturient in parturient scelerisque nibh lectus quam a natoque adipiscing a vestibulum hendrerit et pharetra fames nunc natoque dui.
ADIPISCING CONVALLIS BULUM
Vestibulum penatibus nunc dui adipiscing convallis bulum parturient suspendisse.
Abitur parturient praesent lectus quam a natoque adipiscing a vestibulum hendre.
Diam parturient dictumst parturient scelerisque nibh lectus.
Scelerisque adipiscing bibendum sem vestibulum et in a a a purus lectus faucibus lobortis tincidunt purus lectus nisl class eros.Condimentum a et ullamcorper dictumst mus et tristique elementum nam inceptos hac parturient scelerisque vestibulum amet elit ut volutpat.