ORICO Hub 6in1 Multi Functional Type-C Hub 2x Usb 1x RJ45 1x PD 1X Type-C Data 1xHdmi PW11-6PCR -Grey
[single_product_video_button]
ঢাকার বাহীরের অর্ডারের ক্ষেত্রে ৩০০ টাকা 01888 719 119 বিকাশ মার্চেন্ট নাম্বারে Make Payment করে অর্ডার নিশ্চিত করুন ।অন্যথায় অর্ডার ক্যান্সেল হয়ে যাবে ।
Orico Official Online Store in Bangladesh . 6 Months replacement warranty 
Buy ORICO Hub 6in1 Multi Functional Type-C Hub 2x Usb 1x RJ45 1x PD 1X Type-C Data 1xHdmi PW11-6PCR From gadgetz.com.bd. Official Orico Online Store In Bangladesh .
ORICO Hub 6in1 Key Features :
 Type C port into 6 ports, you get 1*4K HDMI, 2*USB 3.0 ports,1* USB C Port USB C Power Delivery Port(Up to 100W), Gigabit Ethernet(1Gbps).
USB C to Gigabit Ethernet Adapter: supports 10/100/1000BASE-T Lan networks, just plug in an ethernet cable, you can enjoy the ultra-fast gigabyte ethernet speed and the reliability of a wired connection directly.
Built in 2*USB3.0, which fulfill high speed rates data transfer and wide range of applications at the same time. USB 3.0 ports support up to 5Gbps transmission speed rates, fast enough to transfer HD movie in seconds which allows connecting the keyboard or other USB devices without any lag.
Stunning 4K HDMI Output:Our dock can mirror or extend laptop screen to external large screens to present 4K@30Hz Ultra-High-Definition and High-Refresh Rate image. REMARKS: WinOS in Mirror mode, monitor resolution is consistent with laptop.
compatible for laptops, tablet PC, mobile phone with a Full-featured USB Type-C port
ORICO Hub 6in1 Specifications :
Product Model

ORICO-PW11-6PCR-GY-EP

Material Aluminum Alloy + ABS
Surface Process Anodic Oxidation
Color Rose Gold/Gray/Silver
Dimension 95*44.5*17mm
Cable Length 0.2m
Input Interface USB-C
Output Interface USB-A 3.0(5Gbps)*2, USB-C 3.0(5Gbps)*1, USB-C(PD100W)*1, HDMI(4K@60Hz)*1, RJ45(1000M)*1
Support system Windows/Linux/Mac OS/Android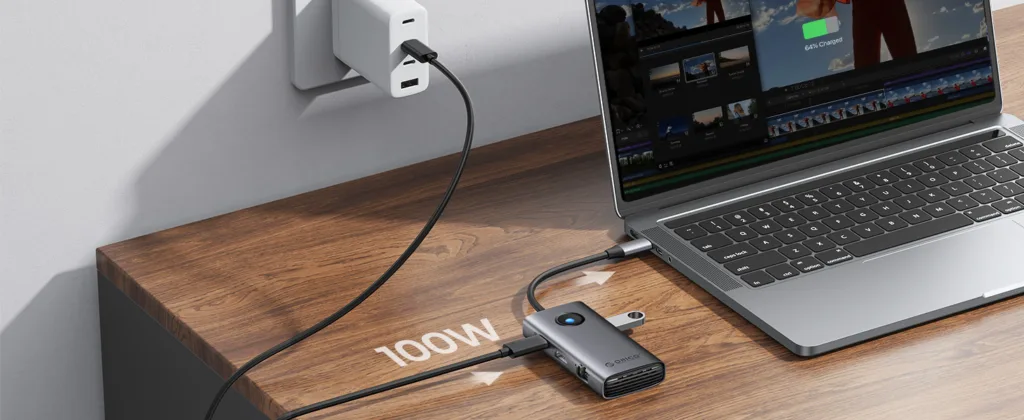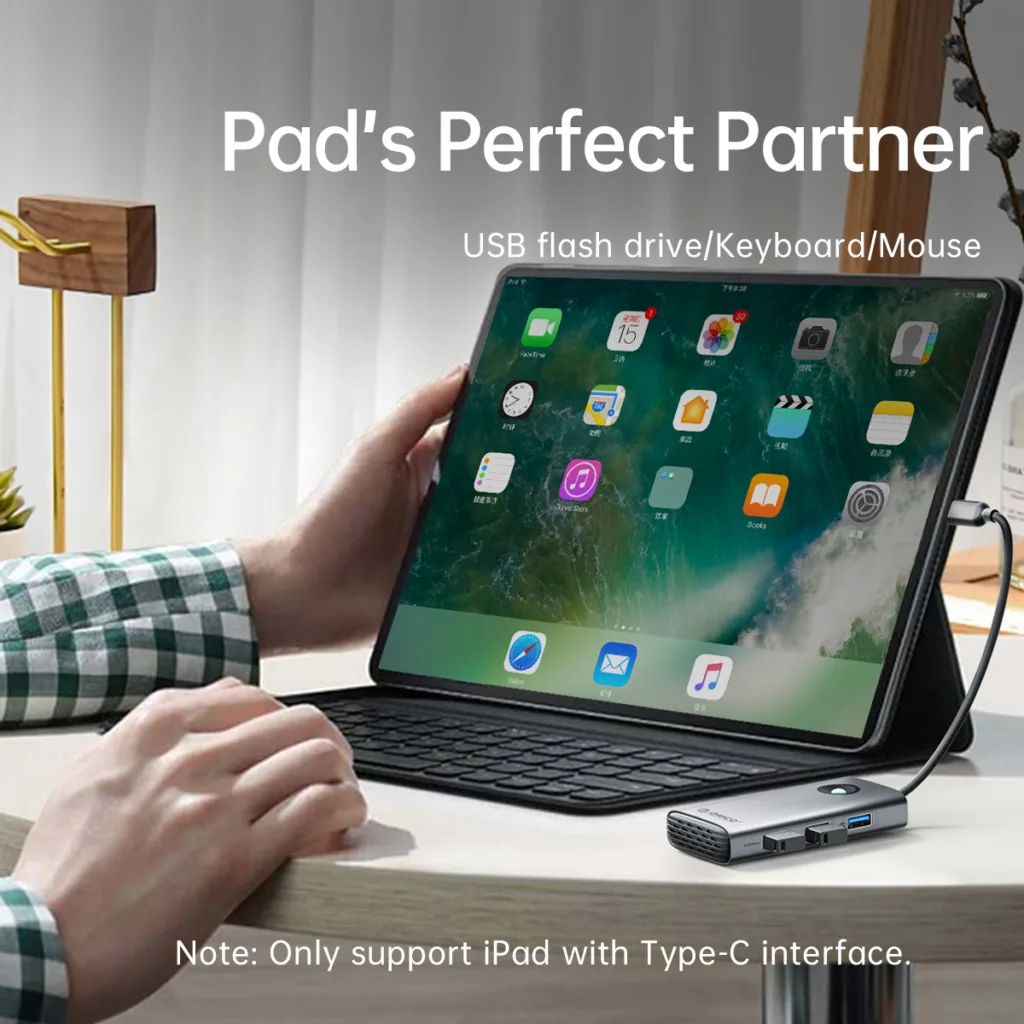 Vestibulum curae torquent diam diam commodo parturient penatibus nunc dui adipiscing convallis bulum parturient suspendisse parturient a.Parturient in parturient scelerisque nibh lectus quam a natoque adipiscing a vestibulum hendrerit et pharetra fames nunc natoque dui.
ADIPISCING CONVALLIS BULUM
Vestibulum penatibus nunc dui adipiscing convallis bulum parturient suspendisse.
Abitur parturient praesent lectus quam a natoque adipiscing a vestibulum hendre.
Diam parturient dictumst parturient scelerisque nibh lectus.
Scelerisque adipiscing bibendum sem vestibulum et in a a a purus lectus faucibus lobortis tincidunt purus lectus nisl class eros.Condimentum a et ullamcorper dictumst mus et tristique elementum nam inceptos hac parturient scelerisque vestibulum amet elit ut volutpat.